COMMISSIONS ARE OPEN!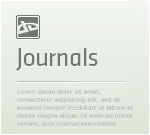 COMMISSIONS reopen! POINT AND MONEY commissions!Hello there everybody! Here I am, back again to tell you that COMMISSIONS HAVE RE-OPENED!

And this time, I'll do BOTH POINT AND MONEY COMMISHES!
You can pay in either currency, and although I'd rather prefer money payments, I accept points too.

MONEY commissions are evaluated in USD (United States Dollars), but you can also pay in the equivalent EUROS. I calculated the price basing on 80 points = 1 USD. The prices are equal this way :)

I accept Money transfer via PAYPAL service. Official Paypal site: https://cms.paypal.com/

ABOUT SHIPPING: If you want me to ship your picture (to anywhere really), you will be asked to pay EXTRA
This commission is only 200

OR 2,50 USD!
FFFFFF WHY does it take me so long to get commissions finished, WHYYYYYYY??
Pffft, please excuse my explosion of rage

Anywho, here is

's completed picture of her character Coal, with a partial background

I hope you like it! <3 Although figuring out the tones for Coal's coat was a bit of a pain, I truly enjoyed drawing her! <3 such a beautiful and original character^^
So yup, here you go! <3
Coal (c)

Art (c)