COMMISSIONS ARE OPEN!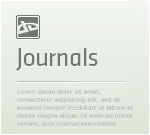 COMMISSIONS reopen! POINT AND MONEY commissions!Hello there everybody! Here I am, back again to tell you that COMMISSIONS HAVE RE-OPENED!

And this time, I'll do BOTH POINT AND MONEY COMMISHES!
You can pay in either currency, and although I'd rather prefer money payments, I accept points too.

MONEY commissions are evaluated in USD (United States Dollars). I calculated the price basing on 80 points = 1 USD. The prices are equal this way :)

I accept Money transfer via PAYPAL service. Official Paypal site: https://cms.paypal.com/

ABOUT SHIPPING: If you want me to ship your picture (to anywhere really), you will be asked to pay EXTRA POINTS for the shipment. I'm sorry to do this
This commission is only 290

OR 3,60 USD!
Yayyyyy for more winged wolves! 8D
Okay, so this is

's completed picture of her wolf sona Emma

I just loved drawing her

And look! White wings, awww! <3
I truly hope you like it! <3
Character (c)

Art (c) Me! <3